2020 International Speaker Series: Bridging Perspectives...
« All the events
WorldOregon presents the 2020 International Speaker Series: Bridging Perspectives
Celebrating its 20th anniversary, WorldOregon's International Speaker Series is one of the nation's premier platforms for international affairs. For two decades, the series has put you in the room with the global leaders, visionaries, and inspiring voices that are changing our world. And this year is no different, presenting a broad spectrum of the people, the big ideas, and the issues framing our role on the world stage. 
This year series' theme "Bridging Perspectives" seeks to look at an inspiring and balanced array of ideas and issues, including public service, national security and challenges for the U.S. as a global leader, human rights, and – in honor of the series 20th anniversary – a look at one Oregonian's lessons in covering the world.


To purchase series tickets please go to the Portland'5 website.
Samantha Power: The Education of An Idealist – What Can One Person Do?
Former UN Ambassador & Pulitzer Prize winner
What can one person do? At a crossroads of debate about our role on the global stage and polarizing politics at home, Samantha Power explores this urgent question—delving into a call for a clearer eye, a kinder heart, and a more open and civil hand in our politics and daily lives.
Biography
Former U.S. Ambassador to the United Nations Samantha Power is a leading voice internationally for principled American engagement in the world. One of TIME's "100 Most Influential People," she is a Pulitzer Prize-winning author, war correspondent, and the Anna Lindh Professor of Practice at Harvard Kennedy School and Harvard Law School. Her recently published book, The Education of an Idealist, chronicles her years in public service and reflects on the role of human rights and humanitarian ideals in contemporary geopolitics.
Power spent half of her career explaining complex geopolitical events and eight years at the UN helping to shape them. As the 28th U.S. Ambassador to the UN, Power became the public face of U.S. opposition to Russian aggression in Ukraine and Syria, negotiated the toughest sanctions in a generation against North Korea, lobbied to secure the release of political prisoners, and helped mobilize global action against ISIL (ISIS). From 2009 to 2013, she served on the National Security Council as Special Assistant to the President and Senior Director for Multilateral Affairs and Human Rights. Called "a powerful crusader for U.S foreign policy as well as human rights and democracy" by Forbes, Ambassador Power was named one of Foreign Policy's "Top 100 Global Thinkers."
Before joining the U.S. government, Ambassador Power was the founding executive director of the Carr Center for Human Rights Policy at the Harvard Kennedy School, a columnist for Time, and a National Magazine Award-winning contributor to the Atlantic, the New Yorker, and the New York Review of Books.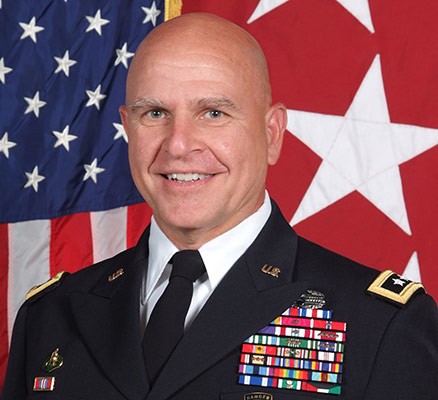 Gen. H.R. McMaster: Geopolitics, Security, and the State of the World Today
Retired Lieutenant General, U.S. Army and National Security Advisor (2017–2018)
Renowned as a pre-eminent "warrior-thinker," H.R. McMaster, a three-star general heralded for his leadership in Afghanistan and Iraq, and a respected historian offers informative, in-depth, and refreshingly candid analysis of the key issues and players shaping the geopolitical landscape. Decoding the evolving nature of global security and the opportunities and risks of new technologies, McMaster shares sharp insights and cutting-edge information on how both nations and organizations can protect themselves in today's ever-changing security landscape.  
Biography
Gen. H.R. McMaster was the 26th Assistant to the President for National Security Affairs and served as a commissioned officer in the United States Army for 34 years before retiring as a Lieutenant General in June 2018.
His extensive experience leading soldiers and organizations in wartime includes Commander, Combined Joint Inter-Agency Task Force Shafafiyat in Kabul, Afghanistan from 2010 to 2012; Commander, Third Armored Cavalry Regiment in Iraq from 2005 -2006; and Commander, Eagle Troop Second Armored Cavalry Regiment in Operation Desert Storm from 1990-1991. McMaster also served overseas as advisor to the most senior commanders in the Middle East, Iraq, and Afghanistan. Additionally, he led important strategic assessments during the 'surge' of 2007 and efforts to develop security forces and governmental institutions in post-war Iraq. In 2009-2010 he led an assessment and planning effort to develop a comprehensive strategy for the greater Middle East. 
H.R. has published extensively on leadership, history, and the future of warfare in many publications including Foreign Affairs, The Wall Street Journal, and The New York Times. He is a current Senior Fellow at The Hoover Institution. His award-winning book, Dereliction of Duty: Lyndon Johnson, Robert McNamara, the Joint Chiefs of Staff and the Lies that Led to Vietnam, is a New York Times bestseller. 
General McMaster holds a PhD in military history from the University of North Carolina at Chapel Hill. His military awards include the Silver Star Medal, Army Distinguished Service Medal with oak leaf cluster, the Bronze Star Medal with oak leaf cluster, and the Purple Heart.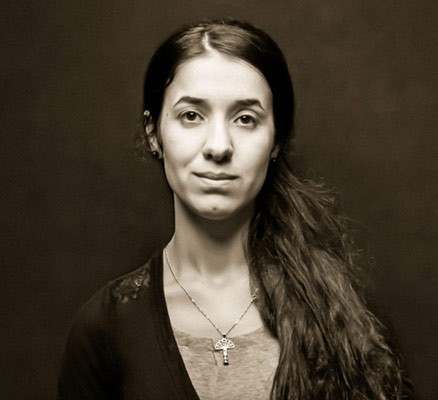 Nadia Murad: The Last Girl-My Story of Courage and Resilience
2018 Nobel Peace Prize Winner/Human Rights Activist
With deep compassion and a calm and steely demeanor, Nadia Murad tells of her harrowing ordeal as a captive of the Islamic State, her ultimately inspiring story of escape, and her new life as the voice of Iraq's Yazidi people–an inspiring call to action, a testament to the human will to survive, and a love letter to a lost country and a family torn apart by war.
Biography
Nadia Murad is one of the world's leading voices for survivors of genocide and sexual violence, and its use as a weapon of war and armed conflict. Nadia's story—as a witness to the Islamic State's brutality, a survivor of rape, a refugee, a Yazidi—has forced the world to pay attention to an ongoing genocide. It is a call to action, a testament to the human will to survive, and a love letter to a lost country, a fragile community, and a family torn apart by war. Building off of her bestselling memoir on the Yazidi genocide, her kidnap and imprisonment by the Islamic State (ISIS), with the help of her husband interpreting Nadia delivers a moving and clear-eyed of her journey from her painful story of captivity to survivor to her new life as a human rights activist. 
Nadia was named the UN's first Goodwill Ambassador for the Dignity of Survivors of Human Trafficking, and in 2016, she received the Council of Europe's Vaclav Havel Award for Human Rights and the Sakharov Prize for Freedom of Thought. She is also the recipient of the Clinton Global Citizen Award, the Peace Prize from the United Nations Association of Spain, and was named the 2016 Woman of the Year by Glamour Magazine.
Nadia is the founder and president of Nadia's Initiative, a nonprofit that is dedicated to helping survivors of genocide and human trafficking to heal and rebuild their communities. Since 2015, Ms. Murad has been working with human rights lawyer Amal Clooney and Yazda, a Yazidi rights organization, to bring ISIS before the International Criminal Court on charges of genocide and crimes against humanity.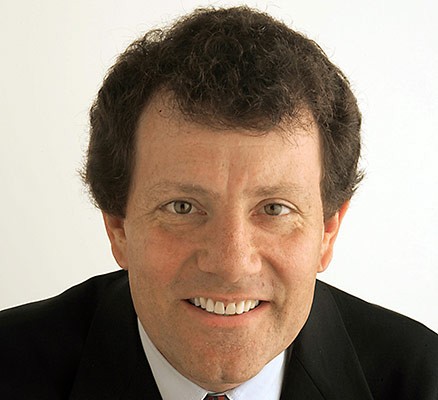 Nicholas Kristof: Global Leadership & the Humanitarian Challenge - Lessons from 35 Years of Covering the World
Award-winning New York Times Columnist
Kristof, an Oregon native, reflects on the risks ahead for the U.S. and its standing as global leader. Should we aim to have countries fear us or admire us? Do we maximize our competitiveness through trade policy abroad or through educational investments at home? Is U.S. leadership passing to China, India and Europe, and if so how can we recover the mantle? What lessons are there from the rest of the world that America can learn from?
Biography
Nicholas D. Kristof has lived on four continents, reported on six, and traveled to more than 150 countries. During his travels, he has caught malaria, experienced wars, confronted warlords, and survived an African airplane crash. Kristof not only managed to survive and press on, he also won two Pulitzers in the process – advocating human rights and giving a voice, to the voiceless.
 In 1990 Kristof and his wife, Sheryl WuDunn, then also a New York Times journalist, became the first husband-wife team to win a Pulitzer Prize for journalism for their coverage of China's Tiananmen Square democracy movement. Kristof won his second Pulitzer in 2006 for what the judges called "his graphic, deeply reported columns that, at personal risk, focused attention on genocide in Darfur and that gave voice to the voiceless in other parts of the world." Kristof and WuDunn have written four best-selling books: Half the Sky, A Path Appears, China Wakes, and Thunder from the East.
Archbishop Desmond Tutu dubbed Kristof as "an honorary African" for his reporting on conflicts there. President Bill Clinton said, "There is no one in journalism, anywhere in the United States at least, who has done anything like the work he has done to figure out how poor people are actually living around the world, and what their potential is." After joining The New York Times in 1984, Kristof served as a correspondent in Los Angeles, Hong Kong, Beijing, and Tokyo. He has covered presidential politics, interviewed everyone from President Obama to Iranian President Ahmadinejad, and was the first blogger on The New York Times website. In their newly published book, Tightrope: Americans Reaching for Hope, Kristof and WuDunn chronicle the different struggles facing working-class America.
How can I purchase tickets?
To purchase series tickets please go to the Portland'5 website.
If you're a current or new member you should have already received instructions and a link for 10% off series tickets. If you'd like to renew or join, you can still do that today and get the best seats! 
You can purchase your tickets by calling the Portland'5 Box Office at 503-248-4910. It is also possible to purchase tickets in person at the Portland'5 Box Office at 1111 SW Broadway Ave., Portland, OR 97205. 
For additional FAQ about the 2020 International Speaker Series, click here
Individual speaker tickets are not currently sold but will go sale for Samantha Power on sale January 17th, with open individual tickets to be announced at a later date.
Series tickets: $100.00 - $500.00 | Students: $80.00*
$500.00 Patron Series Subscription - Includes post-lecture receptions
$220.00 - $280.00 Orchestra Level Reserved Series Subscription
$165.00 Rear Orchestra/Mezzanine Level General Admission Series Subscription
$100.00 Lower Balcony Level General Admission Series Subscription
$80.00 Student General Admission Series Subscription
*Service charges apply
May 14, 2020 at 7:00pm - 8:30pm PST
2020 International Speaker Series: Bridging Perspectives